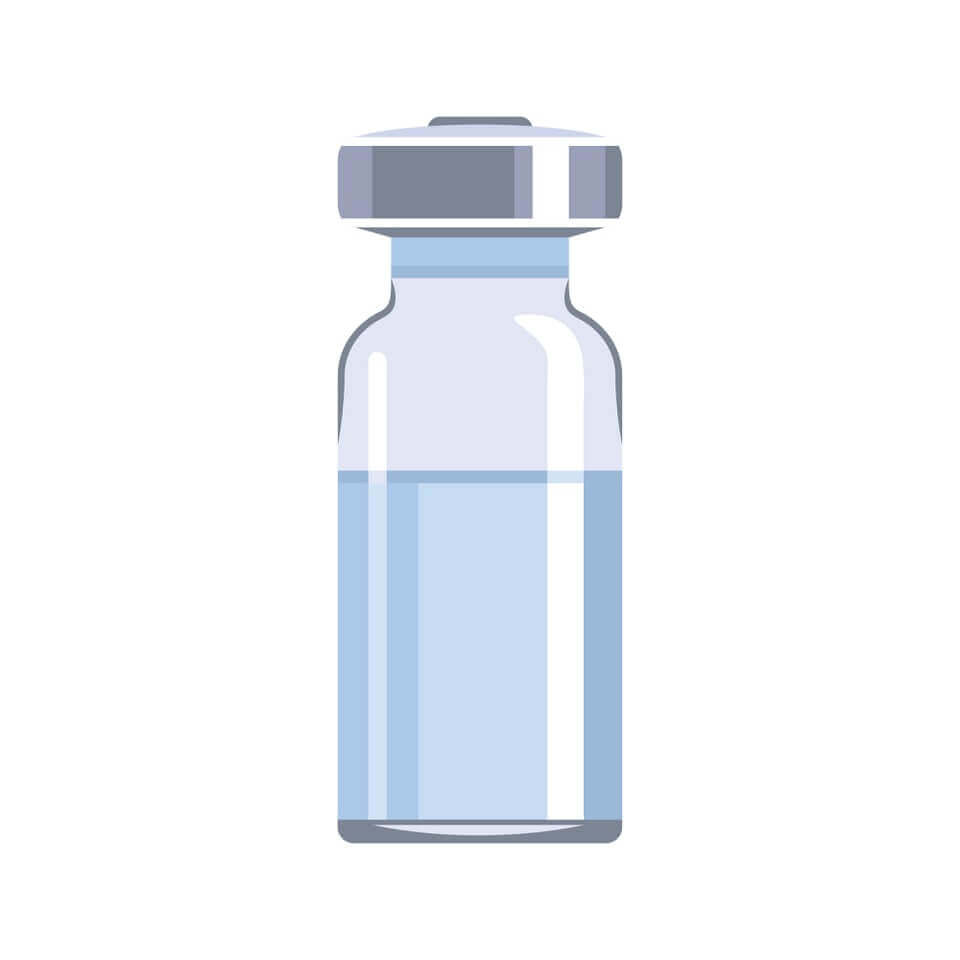 This formula is designed to boost your immune system which can help protect you from getting sick. It's a combination of B Vitamins- B1, B2, B3, B5, B6, B12.
Mobile: $75
Lounge: $50
Thiamine – Vitamin B1- Vitamin B1, also known as thiamine, enables the body to use carbohydrates as energy. It is essential for glucose metabolism, and it plays a key role in nerve, muscle, and heart function. It is a vitamin found in food and manufactured as a dietary supplement and medication. Food sources of thiamine include whole grains, legumes, and some meats and fish.
Riboflavin – Vitamin B2- Vitamin B2, also known as Riboflavin. It is involved in many processes in the body and is necessary for normal cell growth and function. It can be found in certain foods such as milk, meat, eggs, nuts, enriched flour, and green vegetables. Riboflavin is frequently used in combination with other B vitamins in vitamin B complex products.
Niacin – Vitamin B3- Vitamin B3 is a vitamin family that includes three forms or vitameres: nicotinamide (niacinamide), niacin (nicotinic acid), and nicotinamide ribosome. All three forms of vitamin B3 are converted within the body to nicotinamide adenine dinucleotide (NAD). NAD is required for human life and people are unable to make it within their bodies without either vitamin B3 or tryptophan. In the past, the group was loosely referred to as vitamin B3 complex.
Pantothenic Acid – Vitamin B5 – Vitamin B5, also known as Pantothenic acid, is a water-soluble B vitamin and therefore an essential nutrient. All animals require pantothenic acid in order to synthesize coenzyme A – essential for fatty acid metabolism – as well as to in general synthesize and metabolize proteins, carbohydrates, and fats.
Pyridoxine – Vitamin B6 – Vitamin B6, also known as pyridoxine, is a water-soluble vitamin that your body needs for several functions. It's significant to protein, fat and carbohydrate metabolism and the creation of red blood cells and neurotransmitters. Also it maintains the health of nerves and skin. Vitamin B6 plays an important role in mood regulation.This is partly because this vitamin is necessary for creating neurotransmitters that regulate emotions, including serotonin, dopamine and gamma-aminobutyric acid. Vitamin B6 may also play a role in decreasing high blood levels of the amino acid homocysteine, which have been linked to depression and other psychiatric issues. Your body cannot produce vitamin B6, so you must obtain it from foods such as meat, poultry, nuts, whole grains, bananas, and avocados or supplements.
Vitamin B12 is essential for cell growth & development. It is a major building block of red blood cell production. Increase your metabolism and fat burning which can aid in weight loss, increase energy levels, mental clarity and help promotes healthy skin and nails. It's involved in the metabolism of every cell of the human body. It is a cofactor in DNA synthesis, and in both fatty acid and amino acid metabolism. Vitamin B12 deficiency is characterized by fatigue, weakness, constipation, loss of appetite, and weight loss, difficulty maintaining balance, depression, confusion, dementia and poor memory.